If you need to add an offer to event idea, you can use the 'add a new ticket offer' button on the bottom right-hand corner of the event page.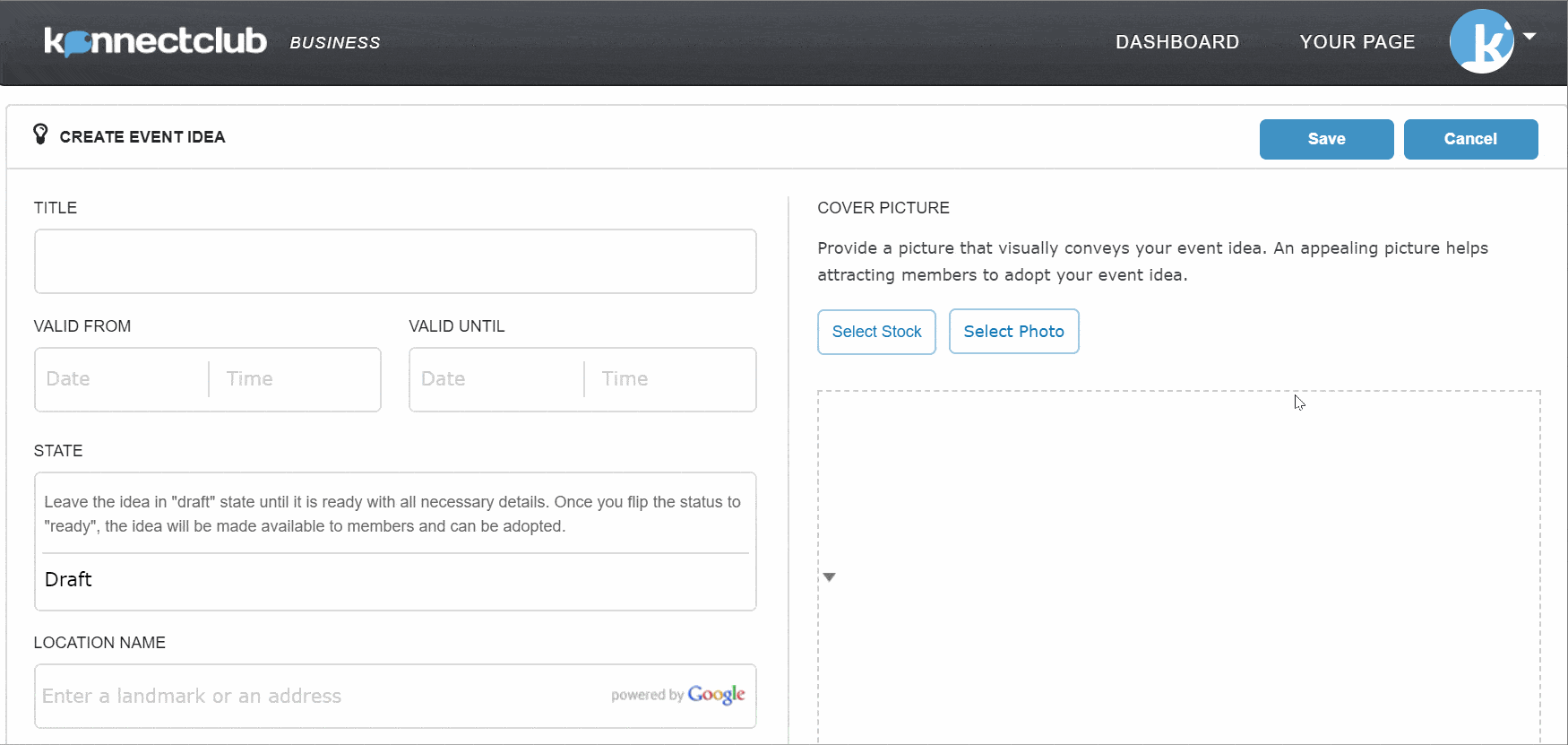 1. Click on 'add new ticket offer' button from the event idea page:
2. Once the 'new ticket offer' section opens, enter the Ticket Offer Details.
Title: Title should indicate the type of the ticket being offered at this price. Some examples are: "Early-bird discount", "Studently only (ID required)", "Individual ticket" etc.
Description: A Short Description of the event, age limits, what the member will have access to with their ticket. Extra helpful information such as a) tickets must be purchased in advance, no group tickets at the door. b) REFUND POLICY: All purchases are final with no refunds unless the event is cancelled.
Instruction: Required arrival times, important waivers, or additional venue policies. Extra helpful information such as directions or where the member can go to obtain entry into the venue. e.g. Check-in with your event host at the entrance to enter the venue together as a group.
Offered Price: Discounted price the ticket is being offered for.
Regular Price: Price of the ticket without the discount.
Available Qty: The number of tickets that will be made available for the event.
Item Tax: The tax of the ticket price.
Additional Charges: Additional charge items that need to be added to the ticket price (e.g Gratuity 20%). This item will be presented to the customer at the time of the check-out and will be added to the total.
Absorb Platform Fees: Our platform fees are normally passed to the ticket buyer during checkout. However, you can absorb the fees (8 – 10%) from your payout and may choose to provide a net-only price for your buyers. This is highly recommended if your offered price is at par with regular market price.
Optional Add On: This would be an extra service that a member can buy in addition to the regular ticket price.