A ticket can be purchased by visiting an event page. Click the Get Ticket button to begin checkout.

Often times, there might be more than one ticket option available. You will see a screen with all the available options. Select the desired option by clicking on the corresponding price button.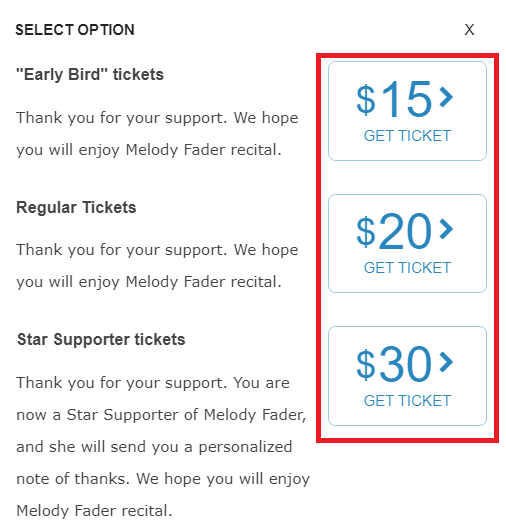 In the next step, you will be asked to either log-in to your user account or use the guest checkout option without logging in. If you do not have a user account and wish to create one, you can do that easily at the same time.
Use Guest Checkout
Guest checkout mode allows you to buy a ticket in the quickest possible way. If you select that option, you will be directly taken to your ticket options screen and then to the payment screen. You will enter your full name and you email address directly on the checkout screen. Your digital ticket will be emailed to you to the provided email address.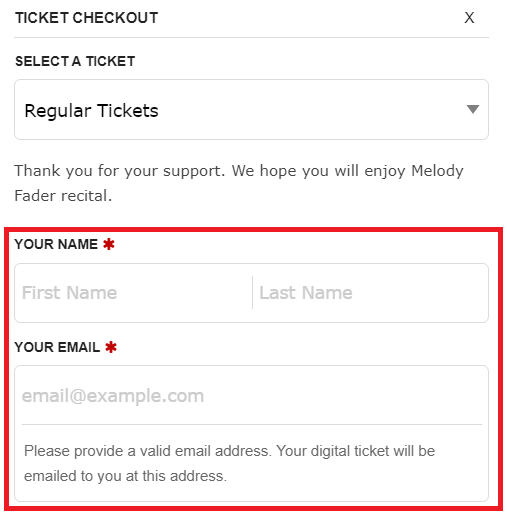 Select Additional Options
On the ticket checkout screen, you can select few different options –
To buy multiple tickets at the same time, select the quantity from provided options
To make any additional donation/tip (if available as an option), move the slider to the desired amount
If you have received a prom code, enter it in the given box and click Apply. Note that the promo code would only work for the specific ticket that it was offered on.
Review the total Payable Amount at the bottom of the screen and click Next to go to the payment screen.
Make Payment
You can pay with any credit/debit card in any currency and from any country. Enter your full card number, expiration (month and year) and your card verification code (CVC) on the top section.
For the billing details, make sure to use your registered address with your card-issuing bank.
If you wish to save the card for future payments without re-entering all the info, turn on the Save Card Info option.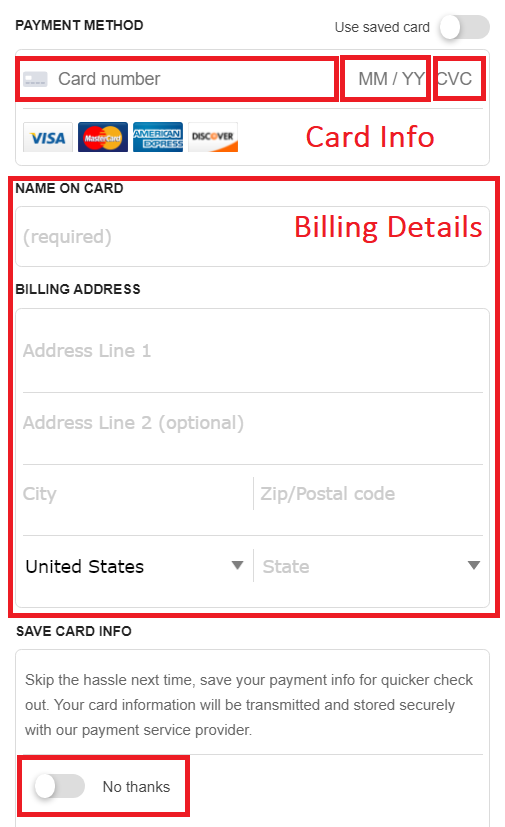 Make sure to review the payment amount and the policies mentioned before clicking the Buy or the Pay button at the bottom of the screen.
Use Your Digital Ticket
Once the payment goes through, you will receive your digital ticket(s) with QR code on the screen and also via the email.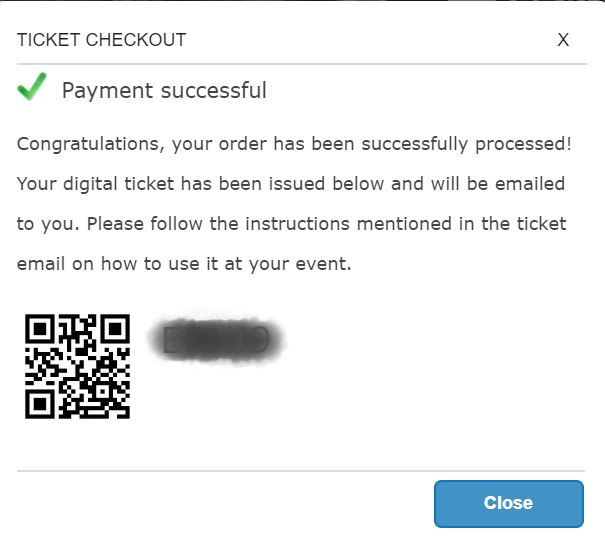 For in-person event, please follow the directions provided by your event organizer. You may need to simply mention your name at the door or show the ticket email for scanning.
For virtual events, you can enter the ticket code directly to gain access to online streaming. See here for more details.