Easily create a new event by copying most of the settings from a previously created event. You must be an administrator of the event to perform the copy operation.
Go to the Event page from your account and click on the ... to see more options, then select Copy Event.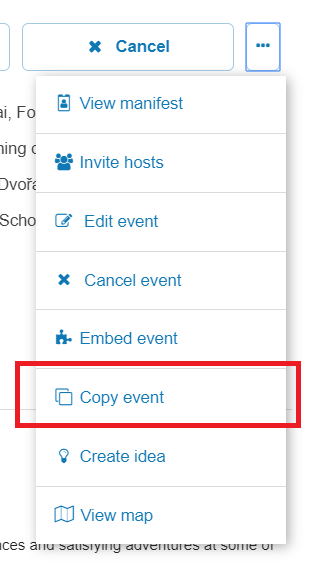 Select a date/time for the new event to be created. Optionally change title, description, pictures etc. Click Make copy which will then create the new event and will take you to the event page.