If you selected Pre-Recorded Video Streaming as your streaming mode, then you must upload a video file before the schedule start of the event. You will see an option to upload the video file on the event page.
Start by clicking Upload Video, select the video file from your local disk, then click Upload at the bottom right corner and wait for the upload to finish.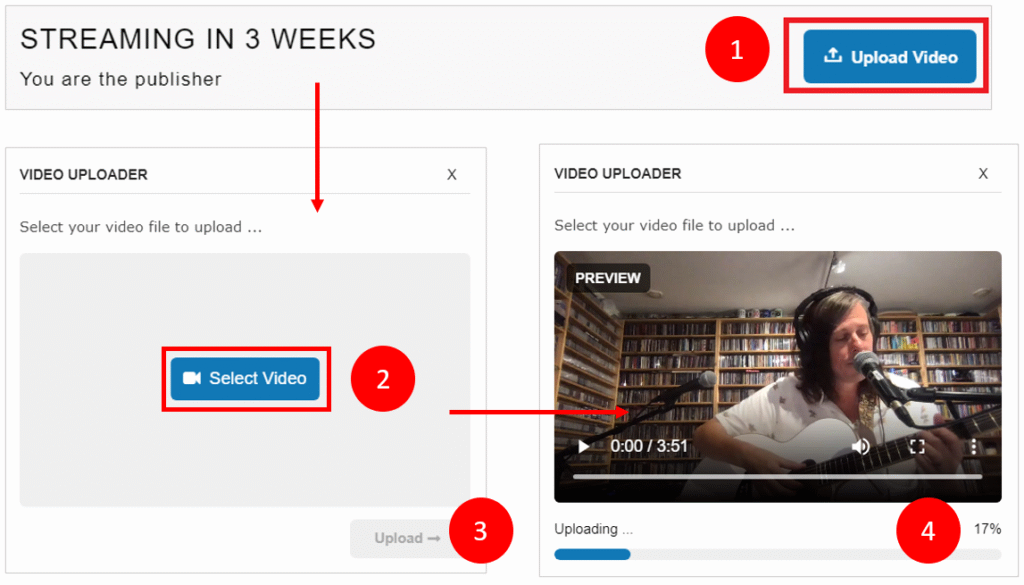 Watch Uploaded Video
You can watch an uploaded video any time before the event by clicking the Test button. During the event, you can do the same by clicking the Connect button instead. You can watch the video in two different modes:
Use Watch Live to join a live watch party that will allow you to see reactions from other viewers tuned in and share/respond to comments in real-time. The viewer cannot fast-forward or rewind the video. This will be the mode that your customers will see if they tune in during the event.
Use Watch VOD to see the video with rewind and fast-forward capabilities. This will be the mode that your customers will see if they tune in after the event. Live reactions are not available in this mode.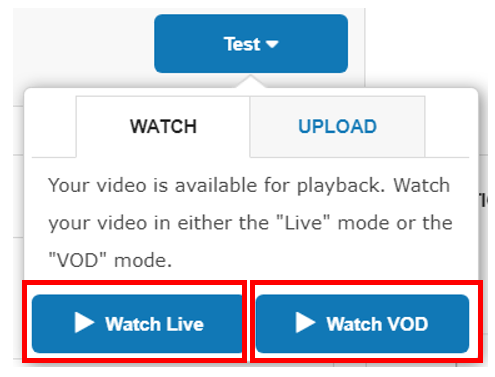 Replace Uploaded Video
If you wish to upload a new video to replace the current one, you can do so by clicking the Test button and then selecting the Upload tab before the event.
Re-upload can be performed even after the event. To do that, you would need to click Manage button on the event and then select the Upload tab.